Bookstore
Welcome to remodeling101's bookstore. Here you will find recommended reading to help with your remodeling and building endeavors. If you follow the advice on remodeling101.com and reach for these handy guides, you will always find yourself on the path to successful construction.
---
"Is Your Home Making You Sick" brings to light the serious and potentially life threatening conditions that may exist in any given home.
This guide provides information to determine their existence and how to treat them.
The ignorance of these dangerous conditions can cause illness and in extreme cases death.
Available at Barnes and Noble and Smashwords.
---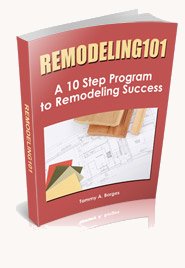 Click the image to the left to see what is included in this must have guide.
With this easy to follow plan, you will arm yourself with all the information needed to be in charge of you remodeling process.
I have spent over 25 years advising my clients on the right choices to make to keep their projects on time & budget.
There are many decisions to make that can effect the outcome of your project.
Will you make the right ones?
How will you know?


---