Remodeling For The First Time?
Glad You Found Us - We Can Help.
Remodeling for the first time can be downright frightening. Lets face it if you are like most people your home is the single largest investment you will ever make. With so much at stake it's no wonder there is a lot of anxiety associated with the process.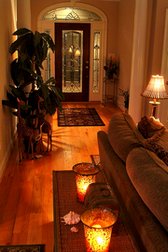 That being said, just keep in mind that a successful project is not only visually satisfying but financially rewarding as well. There is usually a nice (roi) return on investment depending upon the type and size of project completed.
No matter what type of home improvement project you are considering, there are specific steps you must take to make it a success. There are also many questions to ask yourself before even getting started. We will cover these in detail shortly when we review our Master Plan.
Remodeling101.com will answer your questions and take you step by step through the entire process. Remember all projects no matter how large or small require the same steps and considerations. The larger ones just require more of them.
We'll also take a look at real dangers that can be lurking in your home and show you how to eliminate them and keep your family safe. As well as money saving tips to consider during your remodeling endeavor.
So lets get started with our Master Plan to creating your Dream Home!

---
Don't have time to read through the 100 plus pages of information remodeling101 has to offer?
Short cut the process by checking out the condensed version of the 10 most important steps you need to take to make your project a success.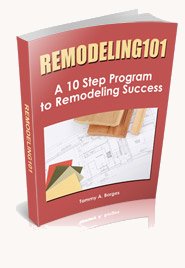 Click the image to the left to see what is included in this must have guide.
With this easy to follow plan, you will arm yourself with all the information needed to be in charge of the process instead of becoming just another victim.
There are many decisions to make that can effect the outcome of your project.
Will you make the right ones? How will you know?
---
For those of you who have already started a remodeling project you may want to jump right into one of our design areas. Learn helpful hints for designing your perfect kitchen or choosing just the right lighting.
---
---
Sign up for helpful news and tips at Remodeling Success Tips
Remodelers Tidbits Blog is the place to find relevant news and valuable insider information about the remodeling process.
A careful and in depth plan will help your remodeling project become a successful reality.
Creative designing need not be costly but shoud be unique and show your style. Learn designing basics to help create the home of your dreams.
Choosing the level of professional help required on a project can be difficult. Get free advice to help make an informed decision.
The right contractor selection can mean the difference between success and failure of your project. Learn how to identify a reputable contracting firm.
3 way switch wiring is only one type of wiring to consider when laying out your remodeling electrical plan.
DIY Heating and Plumbing - A Word of Caution
How would you like a designer kitchen like those in the magazines? It can be done if you know how.
Your guide to creating the perfect designer bath
Closet storage systems are a must for functional, organized storage.
Learn to create a healthy lifestyles through design.
Learn about your decorating style before making important remodeling decisions
Your home's flooring can play a multitude of rolls. It can be an eyepopping focal point or just blend into the background and be part of the overal design theme.
So many decisions. So little time. Need help making the right remodeling choice?
Read this HomeZada review and you will be as convinced as we are
Find helpful article resources to help with your remodeling project
Save energy, save money, save the environment. Yes you can achieve all three.
Is your home suffering from SBS? Sick building syndrome contamination is becoming a serious health concern.
Ways of financing your remodeling project
Remodeling101s bookstore of recommended reading
These additional resources will assist you in making informed decisions regarding your remodeling project.
Find the special gift to say thank you to those working hard to make your dream home
Remodeling101 site map will help you locate important information quickly.
If you would like to know a little bit about me and why I created this site, you can check it out here.
My way of giving back. Won't you please help one of these wonderful charities.
Please contact us with your feedback and we will try to incorporate all suggestions either on our site or in our e-zine.
Privacy Policy
Learn the Secrets with Site Build It to Creating a Successful Online Business