Stay Informed With "Remodeling Success Tips"
Are you starting a new remodeling project?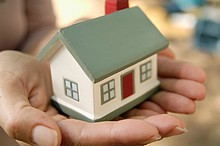 This can be an exciting time full of anticipation and aspirations. It can also be a time of anxiety and frustration.
Don't put the success of your home remodeling project in just any hands.
Subscribe to Success Tips Now!
Remodeling Success Tips is the official newsletter for Remodeling101.com - The Beginners Guide to Home Remodeling
Here's what you can expect to get in your FREE monthly newsletter:
informative remodeling articles
tips & ideas to help guarantee success
noteworthy industry news
current design styles & trends
new product recommendations
professional interviews and more
Always Remember; Knowledge is Power!
Sign-up is simple, just fill in the box below then click the "Subscribe" button.
No matter where you are in the world, as long as you have email you can receive your free monthly edition of "Remodeling Success Tips".
Note: This system is a double opt-in system. What this means is that when you click on the "Subscribe" button you will receive an email asking you to confirm your subscription. This is to make sure that you are the owner of the email address that is signing up to receive the newsletter.
Once you have confirmed, you will receive a Welcome email. This is to let you know that your confirmation has been received.
If at any time you want to unsubscribe you can do so easily by clicking a link at the end of the e-mail.
And as always, please stop by Remodeling101.com and spend some time with us. We are continually adding more helpful information.
Thanks for stopping by.
Tammy