So What is an HVAC System?
HVAC is an acronym for Heating, Ventilation and Air Conditioning. Usually HVAC is associated with complete house systems although they can be achieved individually over time, they function better as a professionally designed system.
These systems are not only responsible to maintain the ambient air temperature within the home, but also the humidity levels and air quality.
---
Size Really Does Matter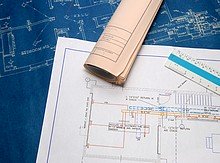 When it comes to hvac systems, size really does matter. An improperly sized system, will not give the comfort level desired.
Usually when someone does not properly size the systems, they are over-sized.
This can create dampness and does not provide the best air quality.
But beyond the actual function, it will also greatly impact the operating costs of the system.
For the HVAC system to operate properly, each component must be sized properly. This includes the ductwork, air handlers and condensers. The basic rule of thumb for sizing is that the unit should provide 1 ton of air conditioning for 400-500 square feet.
Unfortunately, this does not take into account many factors that can adversely affect the performance. This would include climate, insulation, amount of window space as well as the type of glazing used such as low e insulated glass.
All of these factors need to be taken into account when the system is sized. It is for that reason, that the system should be professionally engineered by a qualified contractor.
---
Ductwork Also Counts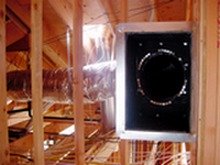 As important as the sizing of the equipment itself is the sizing of the ductwork that carries the heat and air conditioning from the units to the space and out again.
These are called the supply and return ducts. The supply ducts bring heat and cooling to the space while the return duct removes heat and excess moisture.


---
Efficiency Ratings
Air conditioning is rated by what is known as a SEER rating (Seasonal Energy Efficiency Ratio). The higher the SEER rating the more energy efficient the unit. Currently, the highest rated units available are 23 SEER. The minimum is currently set at 13 SEER. As of January 2006, 10 and 12 SEER units are no longer being manufactured.
---
Types of Units
HVAC heat pump units provide both heating and cooling while central air conditioning units usually work with a furnace or boiler to provide heat through the same ductwork.
The most typical installation of these units is a split system. A split system includes a condensing unit (outside) and and air handling unit (inside).
If you are putting in a completely new system, consider your options carefully.
Although a hydro-air system is more costly to install initially, it's operating costs are usually less. It also is cleaner than forced hot air as it does not circulate dust and other allergens into the air.
Boilers also have an overall better lifespan than that of a furnace. It can also serve a dual purpose by heating hot water. If a furnace is used for heating a seperate direct hot water tank is required. Hydronic can also be used for radiant heat if you are thinking along those lines.
So as you can see, there are many benefits to a hydronic HVAC system vs. a forced hot air system.
As with all major house systems, before making your final selection you should view all options. A qualified contractor can help you make the right choice for your home, climate and family.
---
Return from HVAC to Heating and Plumbing